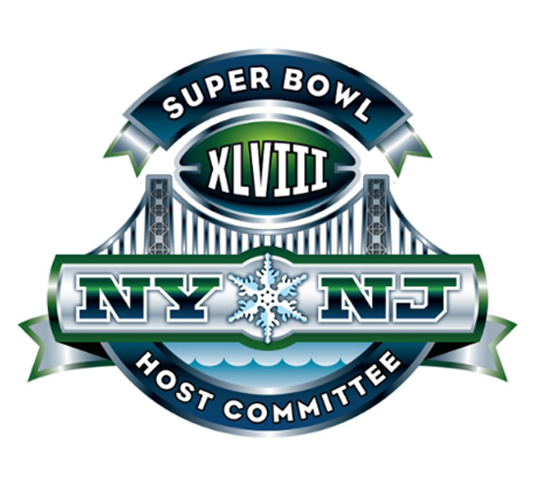 While NFL experts drool over the potential Super Bowl matchup of the likely top-seeded
Seattle Seahawks
and the Peyton Manning-led
Denver Broncos
, history tells us that those NFL Playoff seeds don't really mean that much. In fact, in the last 10 years, only twice has a number 1 seed won it all! In that timespan, we have also witnessed two 6 seeds, two 4 seeds, two 2 seeds, one 3 seed, and one 5 seed win a Super Bowl. In essence, what matter most is just getting to the playoffs. From there, it's anyone's ball game. In fact, the pressure of being a top seed and the disruption from a bye week can often derail the Super Bowl favorites from reaching their dreams.
Like any other season, the playoff chase in 2013 is coming down to the wire, and while all the talk is about Manning's records and the Seahawks' dominance at home, a whole host of NFL clubs are flying under the radar, waiting patiently for that cold January day when they can stun the nation and complete the big upset. So who could potentially be a surprise Super Bowl winner come February?
Let's start with the AFC, where the
Indianapolis Colts
are the most confusing team around. While they have won several inspiring games over the Broncos, Seahawks, and 49ers, they have also lost a couple frightening blowouts to the Rams, Cardinals, and Bengals. Their statistics are extraordinarily average, while quarterback Andrew Luck has struggled a bit in his second year, especially without playmakers Reggie Wayne and Ahmad Bradshaw who were lost to injuries. It seems like this is a team whose performance simply depends on the day. At 9-5 and already qualified for the playoffs, anything is possible.
Then there are the
Miami Dolphins
. At 8-6 they are in the thick of the playoff race, despite being under .500 just three weeks ago. If they can continue this stretch of victories (which included a victory over Tom Brady and the
New England Patriots
), Miami could come into the playoffs as the AFC's hottest team. Like the Colts, the Dolphins have a young quarterback in Ryan Tannehill who is playing pretty averagely. However, winning games is most important, and if they continue this run, look out!
And lastly there are last season's champions, the
Baltimore Ravens
. Currently at 8-6 and competing with Miami for that final spot in the playoffs, the Ravens are another team on a hot streak looking to join the party. The statistic that goes in their favor is that save for an opening day beat down by the Broncos, the Ravens have lost their other 5 games by 3 points or less. By staying competitive down to the wire, they will have opportunities to snatch games away from opponents, like they did in Denver in last season's AFC Divisional round, and like they did last Monday night in Detroit. With experience winning it all, a hearty defense, and a quarterback in Joe Flacco that can make the occasional miracle play, the Ravens are a good bet to make a surprise Super Bowl run if they can just reach the postseason.
Now let's turn to the NFC playoff picture. The teams that wouldn't surprise anyone consist of the Seattle Seahawks, the
San Francisco 49ers
, the
New Orleans Saints
, and the
Carolina Panthers
. But there are some nasty snakes lurking in that playoff race, and one of them could make a serious bite!
First off, allow me to commend the
Green Bay Packers
for even being in this discussion. Having seen their season nearly collapse following an injury to Aaron Rodgers, they have now won two games in dramatic fashion with backup Matt Flynn, while their defense has been able to take over several games late down the stretch. Getting Rodgers back is key to their fortunes, but with exciting rookie running back Eddie Lacy becoming a focal point of the offense, this team finally has real balance. And wouldn't it just be some sort of poetic justice for the Packers to make a statement up in Seattle, considering they were the team robbed of a win there by the replacement referees and the historic "Fail Mary" play last year? If the Packers play Seattle, expect them to come out on top.
But for the Packers to even reach the playoffs, they will have to top the
Chicago Bears
, who have also survived through a long injury spell to Jay Cutler. The Bears have serious talent, feature a pounding running back in Matt Forte, and have two highlight stealing wide receivers in Brandon Marshall and Alshon Jeffrey. They will have a tough ask ahead, playing the Philadelphia Eagles and the Packers, but with a stingy defense, this is another team that you shouldn't overlook.
Meanwhile, the Philadelphia Eagles have intrigued viewers this year. Based entirely upon a high-octane offense led by budding star quarterback Nick Foles, the Eagles have won 5 of 6 and are finally starting to click, offensively that is. Unfortunately, their defense is quite horrid, and while they will qualify to the playoffs via a Dallas Cowboys meltdown, I don't foresee them getting anywhere.
The final team to analyze is the
Arizona Cardinals
, 9-5 and stuck in 3
rd
place in the NFC West. Ignored due to their highly touted rivals 49ers and Seahawks, the Cardinals are actually a pretty decent team. They are also hot, winning 6 of their 7 last games. Veteran quarterback Carson Palmer has brought maturity and belief to the side, while Larry Fitzgerald can still make all the big plays. But defensively they are stout and can get after the quarterback, led by pass-rusher John Abraham. Unfortunately, they will have to beat both the 49ers and the Seahawks in the final weeks to reach the playoffs. But if they can do that and prove their worth, they could certainly be the surprise Super Bowl team.
And so how do I think it will shake out? I see the most likely surprise teams being the Ravens in the AFC and the Packers in the NFC. Could they possibly feature in a snowy Super Bowl in New Jersey? Let's see how this all unfolds, as they still have to clinch a playoff spot!
AAA Sports Memorabilia
has been serving sports fans since 2006 with all their collecting needs. No matter which team you root for, we will have a collectible for you. Our
autographed memorabilia
is guaranteed for life as each item is signed during private signings and are obtained from the most trusted companies in the industry such as Mounted Memories and Upper Deck. We add new products daily so visit us often to see what is new.